7th Interstellar Symposium

This fall, Tucson is going to be hosting two awesome symposia back-to-back (they're even at the same hotel):
NASA NIAC Symposium

NASA's Institute for Advanced Concepts (NIAC) is "NASA's DARPA"… the place where the space agency funds ideas that are too difficult, too far out, or too nearly-crazy to make it through the more buttoned-down world of regular NASA contracting. Every year, they bring together 150 NIAC Fellows to discuss their latest work… and this year is in Tucson! And it's free, and open to the public. More details will be on NASA's webpage soon, but block off September 21-23 for mind-expanding talks on revolutionary exploration systems, novel propulsion, human systems & architectures for extreme environments, sensors, and imaging.
https://www.nasa.gov/content/niac-symposium
---
7th Interstellar Symposium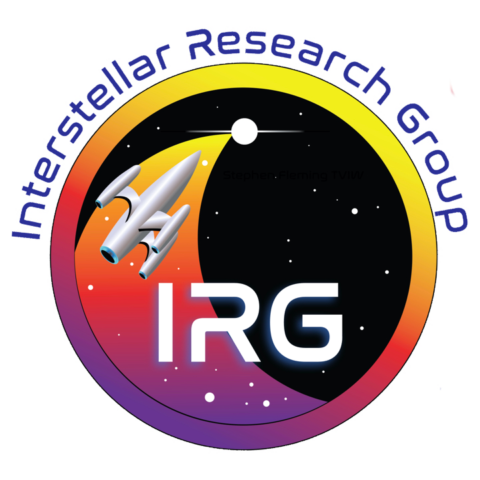 Immediately after the close of NIAC, the Interstellar Research Group comes to town with its biennial symposium. (I hate the word "biennial," but it's accurate, and classier than typing "every other year.") This is an amazing event that brings together scientists, engineers, futurists, and other interested parties who are engaged in laying the foundations for outposts throughout the Solar System and achieving a pathway to the stars. You and I aren't going to be able to go to the stars… but our robots can. And our grandkids might!
On Friday, 24 September, we will have a set of pre-conference seminars on astrobiology, terraforming, life support, and space law that you can read about here: https://irg.space/irg-2021-seminars/. Then the conference kicks off with an opening reception on Friday night, followed by regular programming on Saturday, Sunday, and Monday — including three insightful keynotes: https://irg.space/irg-2021-keynote-speakers/
The IRG symposium totals four intense days of programming (with some local tours wrapped around it, including a behind-the-scenes look at the new Martian habitat simulator at Biosphere 2). If you live in Arizona, you should be here. If you can get to Arizona, you should consider it! And if you're working in these fields, you should apply to speak at it!
Applying to Speak
The abstract deadline is in a little more than ten days, so hurry! We selected a few early entrants which you can read about on the website here: https://irg.space/irg-2021-abstracts-accordion/
But we need more! In particular, we're interested in papers on exoplanets, astrobiology, and long-term human life support. If you're working in those areas, please submit your abstract ASAP: https://irg.space/wp-content/uploads/2020/12/2021-7th-Interstellar-Symposium-Call-for-Papers-V2.pdf
Registering to Attend
Everyone (including speakers) needs to register to attend. This year, we've added a wrinkle: IRG has created an annual membership program. It's completely optional, but if you are a student or a senior, and planning to attend the symposium, it's a no-brainer: a $25 membership saves you $82.50 on early-bird registration! (If you're not a student or a senior, a $150 Professional membership gets you the same discount, which means you get your first year of membership for a little less than half price.)
If you're interested, first register as an IRG member at https://irg.space/membership-account/membership-levels/ . Once you are confirmed as a member, you can get an Eventbrite promo code. (That process will eventually be automatic, but at the moment, there's a human in the loop.) Then…
It's really important to register on Eventbrite for the conference… that drives everything from meal counts to badges. Go to https://www.eventbrite.com/e/7th-interstellar-symposium-registration-148839060637. If you got your membership promo code, press the green "Register" button, then enter that promo code at the top of the next page before selecting any items. That will reduce your early-bird registration cost from $275 to $192.50. Then you can select optional events like seminars ($100) and working tracks (free). Payment for the symposium is through EventBrite's credit card processing system. 
If you didn't register as a member, just proceed with the list prices. (Note that list price goes up to $300 on July 16th!)
Hotel and Airfare
Finally, be sure to book your rooms in the Marriott block by clicking here: https://www.marriott.com/event-reservations/reservation-link.mi?id=1616704002796&key=GRP&app=resvlink
If you're coming a few days early, or staying a few days later — Tucson is awesome, and there's always plenty to do, but don't forget that the NASA NIAC symposium is in the same hotel just prior to IRG's symposium. And it's free! 
When making your travel plans, we'll likely have a joint NASA/IRG reception on Thursday evening, 23 September… and I'm scheduling some interesting space-related tours on Monday and perhaps Tuesday, 27-28 September. Stay tuned for those.
And don't forget to check Southwest for airline fares, both to Tucson and to Phoenix, since they don't participate in travel aggregator sites like Expedia. There's an hourly Groome Shuttle from Phoenix Sky Harbor that drops you off about four blocks from the hotel… a ten-minute walk, or a short Uber ride.
Finally… the Ask
The ticket price of the symposium barely covers our expenses for the meeting rooms, audiovisual, and so forth. To provide a top-notch experience, we rely on gifts from generous patrons, both corporate and individual. You can view the various "standard" patronage levels at https://irg.space/benefits-of-patronage/ … but there are multiple opportunities not listed there to become the "name" patron of a lunch, a coffee break, the opening reception, the awards dinner… it's a long list. If you're at all interested, please contact me and we can talk.
---
If you've read this far, you can tell how excited I am about these two meetings in Tucson. It's an unprecedented opportunity to stretch your mind and to talk to some of the thought leaders and visionaries regarding humanity's destiny beyond the Earth. My work at the Arizona Space Business Roundtable tends to focus on the near-term dollars-and-cents of making money in space. For one week in September, let's look a little further out. I look forward to seeing you here!
Go to Source of this post
Author Of this post: stephenfleming
Title Of post: 7th Interstellar Symposium
Author Link: {authorlink}