Afonso Pinheiro, Fred Antunes, Miguel Alves Ribeiro, Miguel Santo Amaro, Nuno Fernandes, and Sanja Kon – are the six finalists selected among the dozens of entrepreneurs who applied or have been nominated for the distinction of Entrepreneur of the Year 2022. The grand final will take place on September 27th.
The finalists will make their final pitch in a session integrated into the Entrepreneurship Awards, Startup Lisboa"s event, in partnership with Google for Startups, that aims to gather partners, investors and mentors from the community to promote the entrepreneurs and the work they developed over the past year.
Meet the finalists:
Afonso is the CEO & Co-founder of Pleez, a company he launched together with Vasco Sampaio after working at McKinsey and Power Dot. He is also a non-exec co-founder & investor in other companies, inc Importrust, Volup and CleanUp.Pleez is the go-to data source for the food industry to have access to reliable and actionable data, including delivery menu optimisation recommendations.
Re-launched in Jan 2022, Pleez has a team of 22 top talented elements (working from 6 locations) and acquired 220 clients in Iberia, with an MRR boom of 40x in 6 months. Backed by some of the leading European VCs, like APX and Atlantic Food Labs, Pleez is on the mission to become the Amadeus of the restaurant industry. The startup integrated From Start-to-Table's 2020 edition, Startup Lisboa acceleration programme for restaurant ecosystem innovators.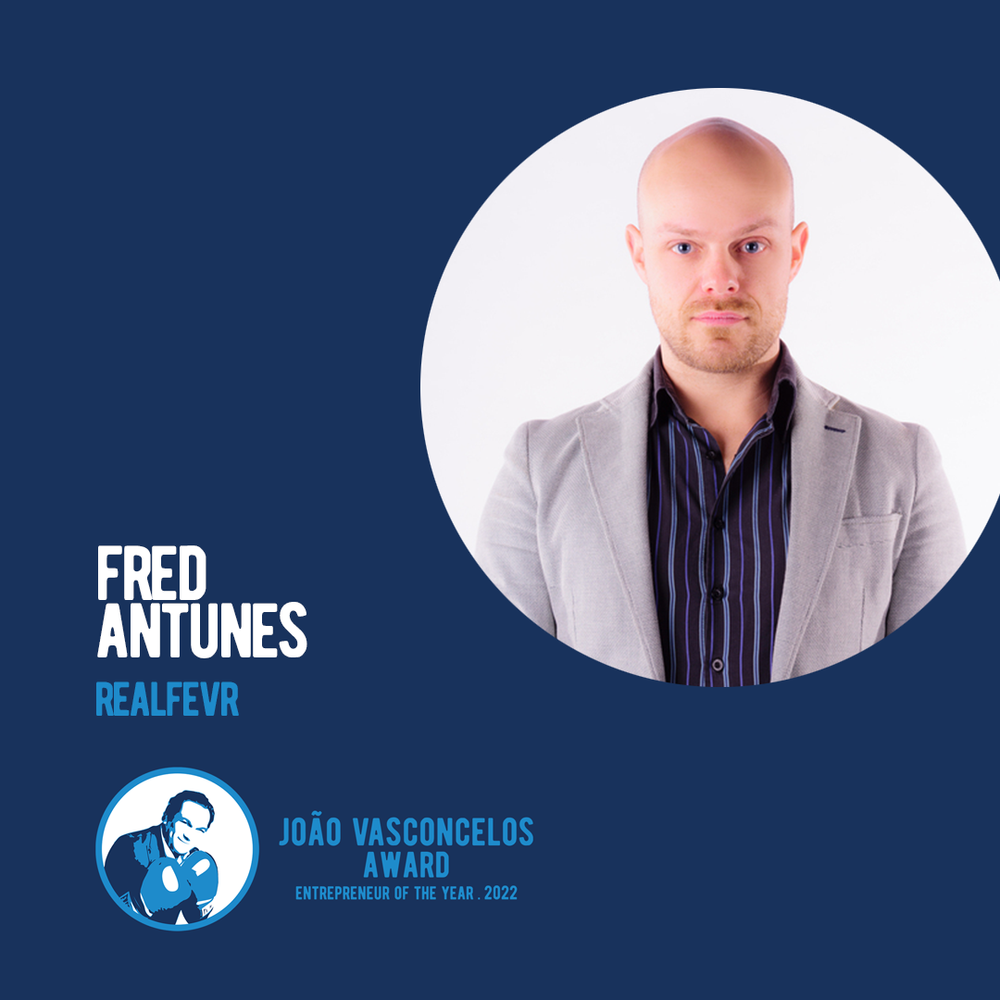 Fred Antunes is the current CEO of RealFevr and in 2016 he founded the Portuguese Blockchain and Cryptocurrency Association. With a background in Philosophy, he coordinates the Post-Graduation in Web3, Blockchain and Crypto-economy at ISAG, is a guest lecturer at FCT Nova University and is a member of the contact group for EuroDigital at Banco de Portugal. With over 350 conferences as a guest speaker, he speaks about Web3 topics, disruptive digital transformation, gaming innovation, and social-tech evolution.
Miguel is the founder and CEO of sheerME, a startup aiming to improve people's well-being by democratizing online access to self-care services. He calls himself a serial entrepreneur and his background supports this view, having specialised in market development and implementation for the last 12 years in over 13 different countries, leading and inspiring teams of over 300 people from all geographies.
Miguel launched the first online booking platform for restaurants in Portugal in 2009, until it was sold to TripAdvisor, and joined Zomato's founding team in 2013 as Head of Growth for Europe & South America for over 7 years.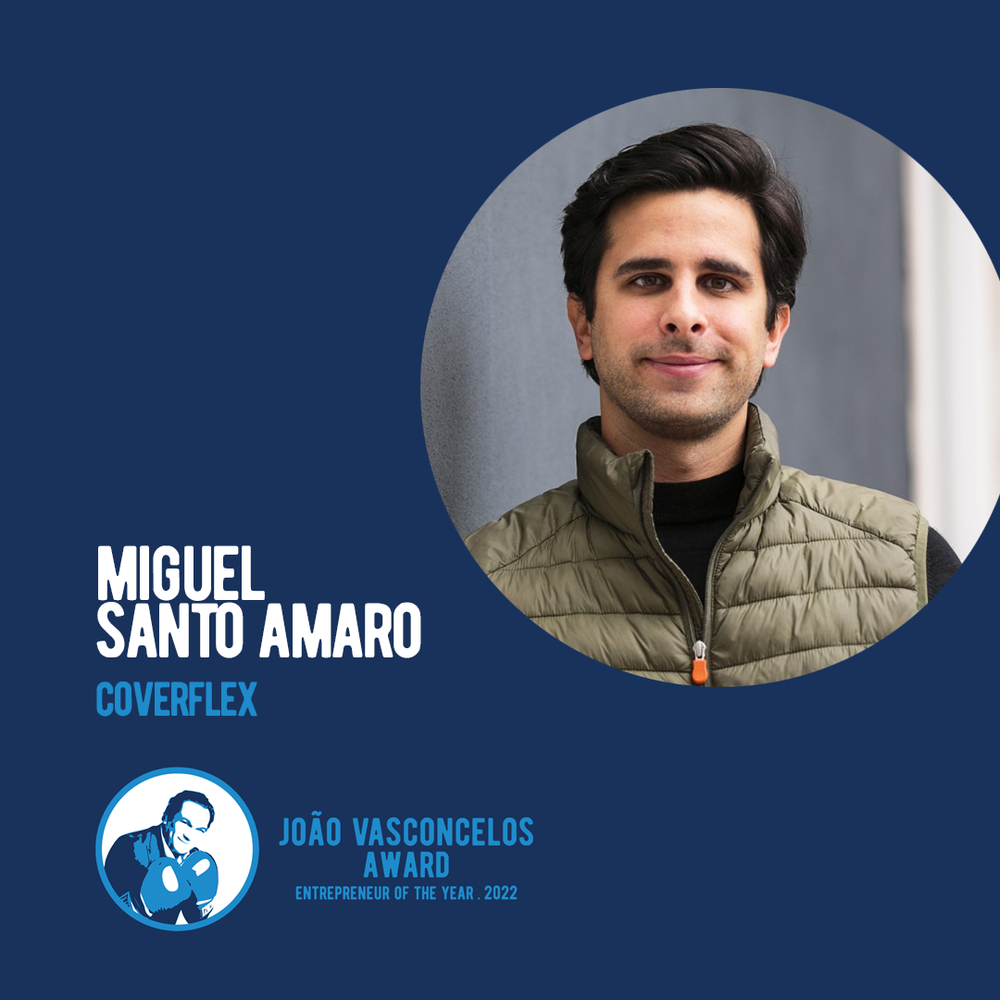 Miguel Santo Amaro founded Coverflex in 2019, a flexible compensation solution that enables companies to reduce costs and maximise the potential earnings of their people. In its first months of operation, Coverflex acquired Colmena and Flexben, consolidating its leadership of the domestic market and thus expediting its entry into the Spanish market. Among its clients, PwC stands out, with over 1600 employees in Portugal. With 48 people in the team, more than 270 client companies and more than 6000 employees using the platform, Coverflex is now preparing for its international expansion.
Miguel Santo Amaro was at the genesis of the entrepreneurial ecosystem when he founded Uniplaces in 2011 and later joined Shilling as a Partner to lead one of the country's most active venture capital funds with over €30M under management. He was one of the founding members of the World Economic Forum in Portugal and is part of the strategy council of Startup Portugal and the Porto City Council.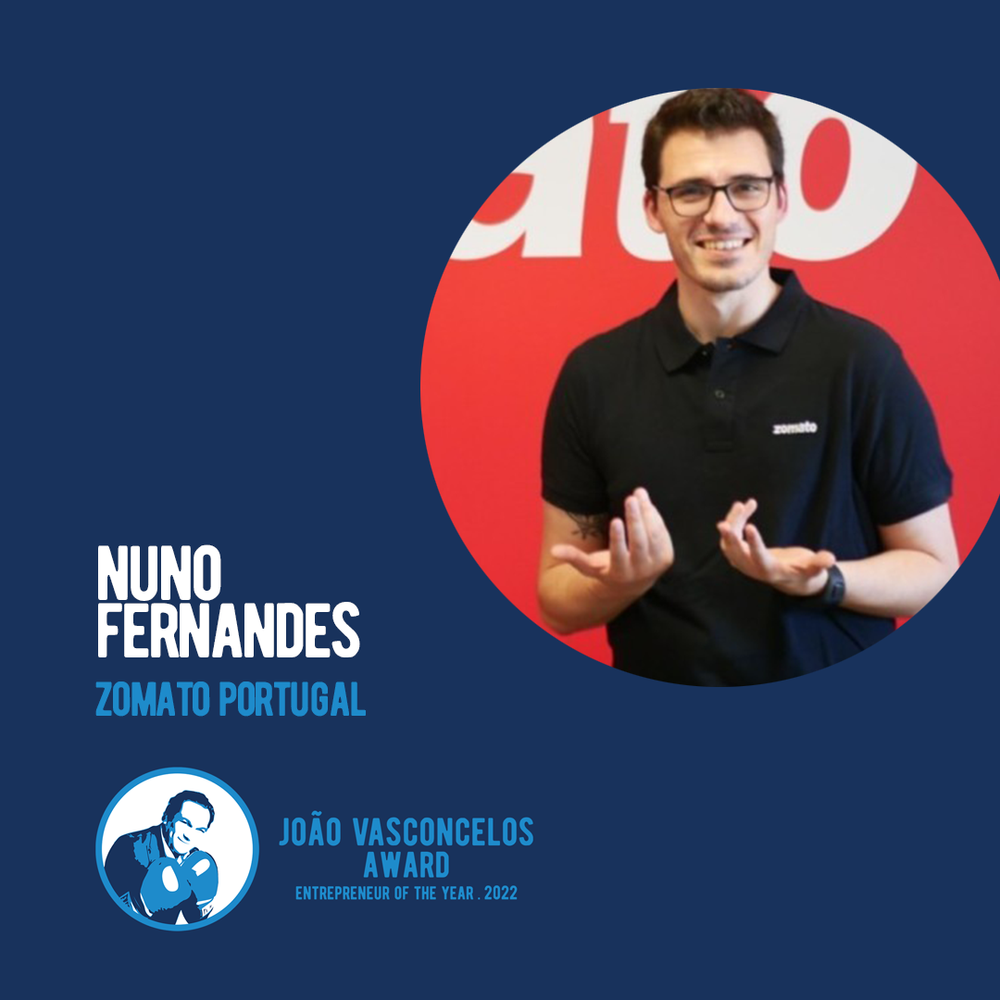 Nuno Fernandes is one of the five founders of Zomato Portugal, the most used restaurant discovery platform in Portugal. Operating in Portugal since 2014, Zomato Portugal launched as a foodtech startup independent from the Zomato group in 2021 through an MBO, taking the risk in the middle of the pandemic to serve the Portuguese in a more personalised way and contributing to greater profitability for its customers.
Besides recreating the entire technology in less than six months, Zomato Portugal's team of 30 people also assumes a clear commitment to providing information, knowledge and metrics to generate a growing practice of cooperation, co-creation and learning throughout the entrepreneurial ecosystem in Portugal. With European expansion soon, it is in personalising users' consumer experience through data that lies the true differentiating value proposition of Zomato Portugal.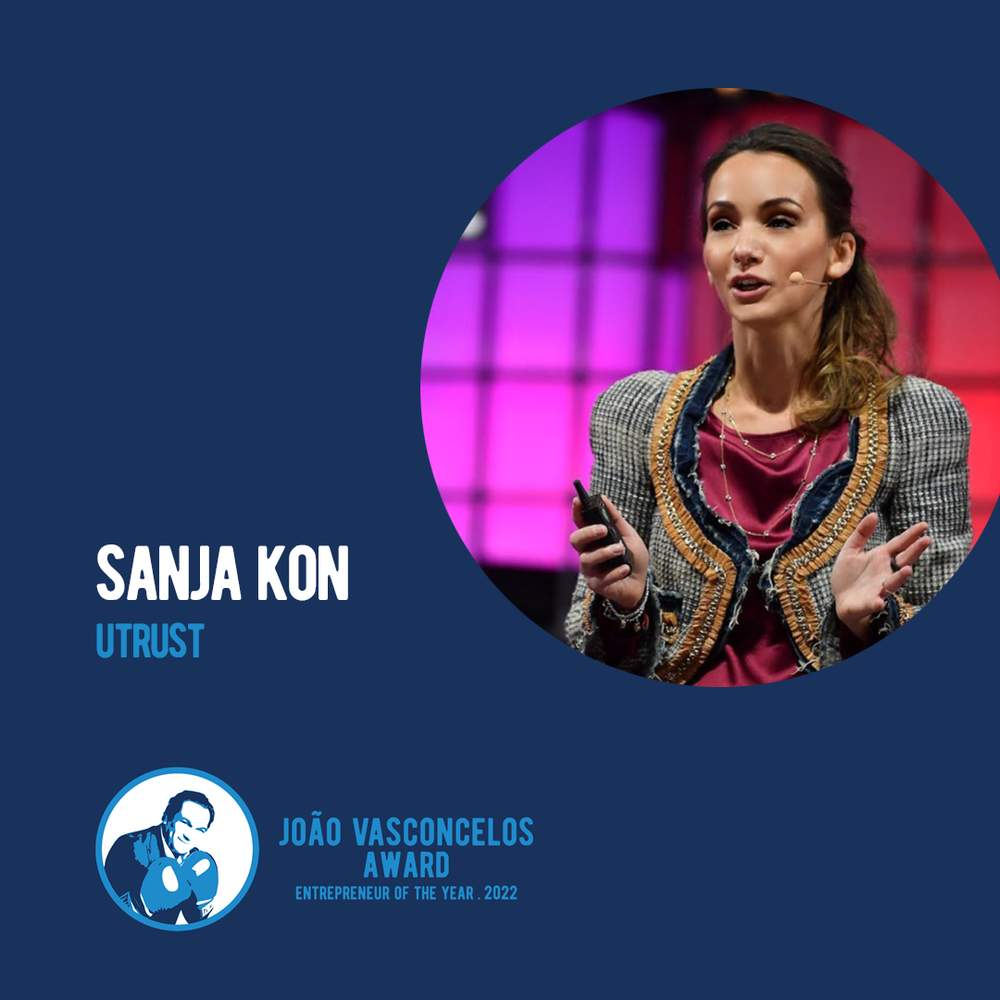 Sanja is the CEO at Utrust, the leading European web3 payments platform, recently acquired by Elrond network. Sanja is currently setting the groundwork for a future where crypto payments truly become a mainstream alternative to traditional payment methods.
Sanja served as an executive for PayPal, Vodafone, and eBay. She has an excellent track record as a public speaker and influencer, having spoken about her views on progress at many international conferences, with women's rights and inclusion as strong linchpins. Sanja is deeply involved in the web3 ecosystem as an advisor, mentor, and investor to multiple startups.
Would you like to attend the finalists' pitch session and get to know them better?
Go to Source of this post
Author Of this post: SULx
Title Of post: Announcing the João Vasconcelos Award – Entrepreneur of the Year 2022 Finalists
Author Link: {authorlink}