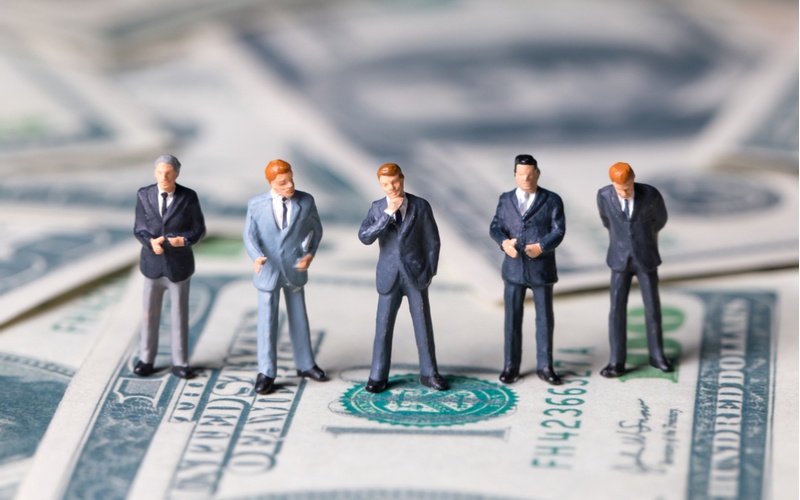 The publication was founded in 2001 by Russell Wassendorf, a notable executive in the futures brokerage industry who ran a large futures broker called Peregrine Financial Group.
 
SFOmag was mostly focused on the technical aspect of trading as opposed to fundamentals. Which made it pretty rare in that respect. There's not really a popular publication today that caters to the technical, price-based trader. There's much more money in reading the tea-leaves of months-old 13F filings and Elon Musk tweets, I suppose.
Who Wrote For SFO Magazine?
Given how many legendary names in the trading community contributed to SFOmag, it's a real travesty they shutdown the way they did. 
The magazine featured notable contributors like: 
Larry Williams
Brett Steenbarger 
John J. Murphy 
Larry McMillan
Jack Schwager
Linda Bradford Raschke
Tom DeMark
John Bollinger
Steve Nison
A venerable who's who of the trading community of 10-15 years ago. All still quite relevant. And yet almost none of it is available anymore.
Can You Still Read SFO Magazine?
Unfortunately, it doesn't seem like any complete archive of the website exists anywhere. The Wayback Machine has some links archived but it's very incomplete. Most of the magazine's classic articles are within out-of-print physical magazines that may never see the light of day again.
However, old fans or simply curious traders can buy old issues of the magazine on eBay for pretty reasonable prices. You can also find copies of their out-of-print book series SFO Personal Investor on Amazon.
There's a few editions of this series including an Online Trading edition, featuring interviews with Linda Bradford Raschke, John Carter, and William O'Neil. Further, there's a trading psychology book featuring interviews with Van Tharp and Brett Steenbarger.
Linda Raschke has one of her 2005 SFO articles on here website here.
Why Did SFO Magazine Shut Down?
On the surface, you'd think SFOmag was simply a melting ice cube. An analog publication in a world that was aggressively pivoting to digital. But reality is much more grim.
In fact, SFOmag's collapse had nothing to do with the profitability or performance of the magazine at all. 
You see, SFOmag was owned by financier Russel R. Wasendorf Sr., who also ran a large futures brokerage firm Peregrine Financial Group. Presumably, SFOmag was a tool to build Peregrine's brand as a trusted futures broker.
But it turns out, Peregrine was a massive fraud. The story of the firm's collapse was largely overshadowed by that of MF Global, another futures brokerage firm that cratered just months prior. 
Regulators discovered that Peregrine didn't have the capital to fulfill customer withdrawal requests. The firm had been accepting customer deposits and not placing them with the bank, as required by regulators. Instead, CEO Wassendorf had been embezzling deposits. The National Futures Association found that $215 million in Peregrine customer deposits were missing, embezzled by Wassendorf.
Wassendorf attempted suicide outside of Peregrine's Iowa headquarters in 2012, confessing to embezzling over a hundred million dollars in a note. DealBook reported:
Just nine days after his wedding, the local police found Mr. Wasendorf, the head of the firm, unconscious in his car behind the building with a tube running from the exhaust pipe into the car's interior. An empty bottle of vodka rested by his side. He left a suicide note suggesting financial crimes had been committed.
Ultimately, Peregrine was forced into bankruptcy and shut down. Wassendorf was sentenced to 50 years in prison, which is effectively a life sentence at the age of 64. 
It took a long time, but it looks like Peregrine customers got most or all of their money back.
As for SFOmag, it was quickly sold in a fire sale to trading education website TraderPlanet, who ceased operations of the magazine.
The sale was announced via Twitter on July 10, 2012:

Go to Source of this post
Author Of this post:
Title Of post: What Happened to SFO Magazine (SFOMag)? Stocks, Options and Futures Magazine
Author Link: {authorlink}